No matter what brought you to the point where you're considering a roof replacement, one thing is for sure—you need to do your homework before scheduling the roofing project.
When replacing a roof on a commercial building, there are many things to consider, such as choosing the right type of roofing material and planning for the inevitable noise. Today's blog post will cover the top six items you need to know before calling any roofing contractor for roof replacement.
Heidler Roofing has been a trusted commercial roofing contractor in the mid-Atlantic region for more than 60 years. We have worked on thousands of roofs during that time and have helped commercial building owners like you get the leak-free roof their business deserves. Not sure if a replacement is suitable for you? Contact us to schedule a roofing estimate and let our professionals give you their expert opinion.
1. Know Your Replacement Options
If you're wondering what to consider when replacing a roof, the first thing you need to know is all your replacement options. You should first ask yourself if you need a true roof replacement. Total roof replacements can be costly, but there are sometimes other options to restore your roof to leak-free condition if the roof decking is still in good condition, like flat-roof coatings.
However, if excessive storm damage or rotted wood roof decking exists, commercial roof coatings may not be sufficient to protect your building and its contents. If you do need a roof replacement, you'll want to do your homework on the available materials for your new commercial roof. The most common types of roofing materials for commercial buildings include:
2. Hire the Right Commercial Roofing Contractor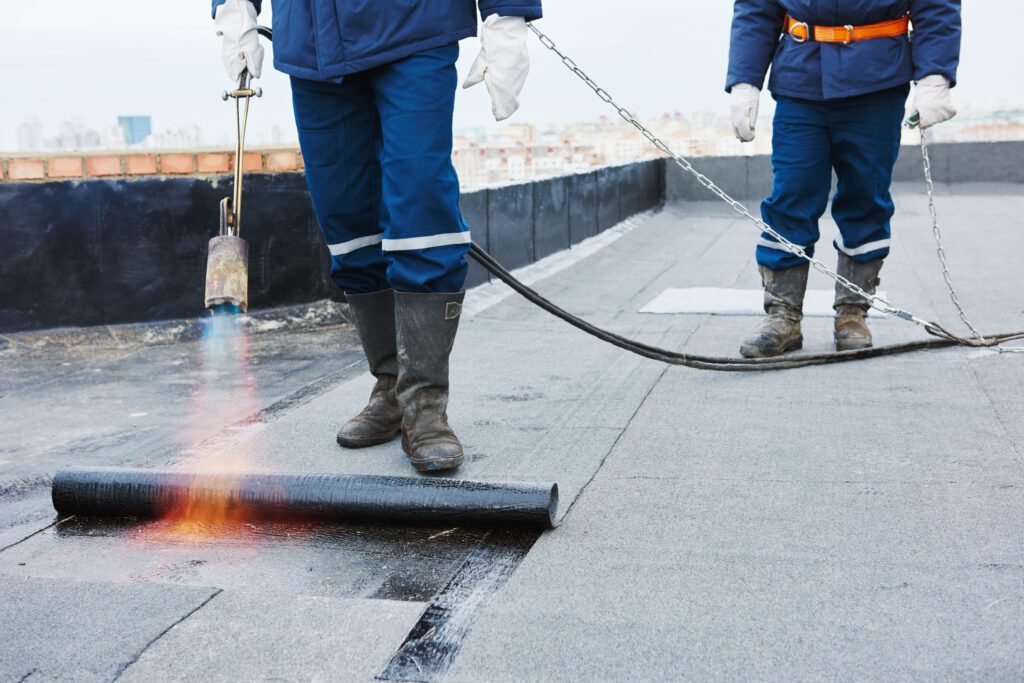 When replacing a roof on your commercial building, the second thing to consider is which roofing contractor to hire. You may want to ask for references from other local business owners you trust. Some roofing contractors specialize in only commercial roofing, and others may do residential and commercial roofing systems. If a neighbor recently did a large home improvement project that consisted of adding a new roof, check with them to see if their contractor also does commercial flat roofs.
Check online review sources, like the Better Business Bureau, Yelp, Google Reviews, and Angi. Ensure the roofing contractor you hire has the necessary certifications and insurance before allowing them to work on your roof. You'll want a roofing contractor with credible experience who uses high-quality, industry-leading materials and provides quality work. With Heidler Roofing, you'd get all these benefits and more if you hire us to install your roof.
3. Ask about Roof Removal & Waste Disposal
The third consideration about roof replacement is what to do with the old roof. Ask your potential commercial roofing contractor what they plan to do with the existing roof and how they will dispose of the materials. It's generally best to remove the old, worn material before replacing it with new ones. Installing a new layer of material on top of the old can make the roof too heavy, leaving you open to further problems.
Also, be sure to ask what they'll do with their refuse. Professional roofing contractors will usually bring a container to place the old roof materials and any waste from installing the new roof. Be sure to ask where they'll place this container and what will happen if the roofers inadvertently cause damage to your property.
4. Read Your Contract Carefully
Please read your contract carefully before signing it to start your roof replacement. Be sure it gives specific information about what products they will use, their warranties, the cost of the roof job, and any necessary payment arrangements. Your roofing contractor should also make sure they follow the building code for your city and town, have proper roof replacement permits, and their insurance carrier covers your roof job.
There should be specific information about layering, stripping, flashing, working around roof vents, and waste disposal. This contract should also lay out exact dates for when the work will begin and approximate end dates. Be sure to read the agreement carefully and get clarification on any parts that don't make sense. You may even want to have your lawyer read over it before signing.
5. Make Plans for Noise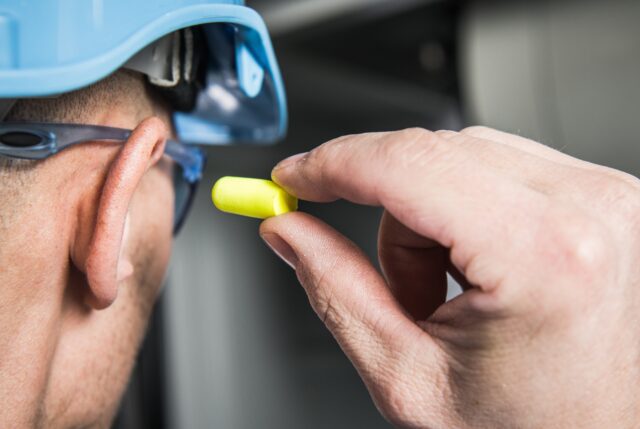 What else do you need to consider when replacing a roof? The noise it produces. Accept upfront that a roof replacement is noisy, and there is no way around that.
It would help to warn your employees that they will hear increased noise pollution and provide any necessary safety gear, like earplugs. If some employees can work from home, you may want to allow them to take advantage of that benefit while the roof replacement happens.
6. Plan for Preventative Maintenance
The sixth thing to consider when replacing a roof is how you'll take care of it. You'll be investing money into this project, and you will want it to last for as long as possible. Ask your roofing contractor if they have any preventative maintenance plans, and be sure to sign up if they do.
These plans provide increased longevity of your roofing system, prevent costly significant repairs should anything happen in the future, and optimize your energy efficiency. You'll get peace of mind with regular roof inspections, cleaning, and leak repair when and if it's needed.
Wondering If There Are Other Things to Consider When Replacing a Roof?
There are many other considerations to make when replacing a roof, but one thing is for sure—choosing the right roofing contractor is critical. They will be the catalyst that drives the roof replacement to completion, so you want to be sure you choose the right one. Your contractor will help guide you to think about all the things to consider when replacing a roof and provide thorough and complete answers to your questions.
Heidler Roofing is an excellent commercial roofing contractor for your replacement job. We'll work hard to ensure that your new roof protects your building, and our pros will leave the work area in pristine condition. We're always available to answer your questions and can provide the necessary future maintenance you need to ensure your roof remains leak-free. Get started today by scheduling your roofing estimate!